For a very long time, the idea of an elopement was that you and your honey secretly ran off to Vegas to get hitched without telling anybody.
Or is it really?
Well, let me tell you that times have changed anyways and in 2021 this view couldn't be further from the truth!
I mean, sure some people do that. They go on a beautiful holiday somewhere and decide that this is the perfect backdrop for a low-key wedding just the two of them. 
Or they might even go to Vegas for the weekend, get completely wasted and decide to tie the knot in front of Elvis. 
I know, I know. You might think that the whole Vegas thing is not that romantic but hey, at the end of the day, all that matters is that they have fun together, right?!
Still, these days many elopements are much more than a spur-of-the-moment thing. They're a unique experience and a beautiful and more intimate way for two people to commit to one another for the rest of their lives. And you know what, they're now even considered cool!
Not convinced?
To help you decide whether elopement is right for you or not, we've decided to bust the biggest elopement myths with some straight-up facts.
Ready? 
Myth #1: Elopements are not a Real Wedding Experience
Hmm, completely wrong! 
In fact, I would argue that they're the closest to the real thing you'll ever get. I mean what's so special about a big cookie-cutter wedding? 
Sure, you've invited all of the people you know, including this distant cousin you've never met. 
You're also planning to have magicians, camels, and ice sculptures to entertain everyone! Yep, ok, I might have got carried away a bit here… but you're spending a lot of time and money on entertaining to make sure everyone is having a good time on your big day. 
You're even looking for a special car to make a special entrance.
You're super organized and have the 350 different tasks you need to accomplish before the day neatly listed on your 50 different excel wedding documents. You're nailing it, right? This is going to be a real wedding experience!  
Well, perhaps if we approach your wedding day as if it was the royal wedding (a once-in-a-century type of event) but not if we consider this day as a precious experience you should get to enjoy every moment of. 
Eloping is all about simplifying and streamlining the wedding process so that you get to enjoy this amazing day with your partner without having to stress about pleasing everyone else. You'll get to organize this day exactly as you had always envisioned it without having others influencing you. 
In fact, a low-key, boutique wedding, inviting only your closest friends and family, is the best way to enjoy your special day to the fullest and make the most of it. 
#elopmentlove
Myth #2: Eloping is Selfish
Well, shouldn't your wedding day be anyway? I mean, sure using the word selfish might feel like an insult but let me be clear; this day should be ALL ABOUT YOU and the love of your life! 
In fact, it's one of the only occasions you can be selfish without feeling guilty about it.
You deserve to have the dream wedding you want, including where, when, and how you want it. Always remember; this day is about you committing to your boo and showing your love to each other. 
Whatever makes it special for you should be what you're going for regardless of what others might think.
Myth #3: People Only Elope When They Don't Have a Wedding Budget
Well, you might be surprised to hear that some elopements can turn out to be more expensive than a traditional wedding. 
This really depends on what you have in mind for your special day!
For instance, spending a week in Bora Bora sipping on pre-wedding, wedding, and after-wedding cocktails with your other half in a private jacuzzi can be wayyyyyy more expensive than inviting 60 guests to a farm wedding in the middle of Texas. Just saying…
And even though elopements can be cheaper than traditional weddings, they're not always driven by the financial factor. They can simply allow you to allocate your budget differently and create the perfect day YOU and YOUR partner want, not someone else. 
Eloping can mean being able to afford to do the things you've genuinely always wanted to do; helicopter tour, hot air balloon, renting a big boat, or organizing a picnic in your dream destination, you name it!
Myth #4: Elopements are Ill Planned, Rushed and Lonely
No, no, and no!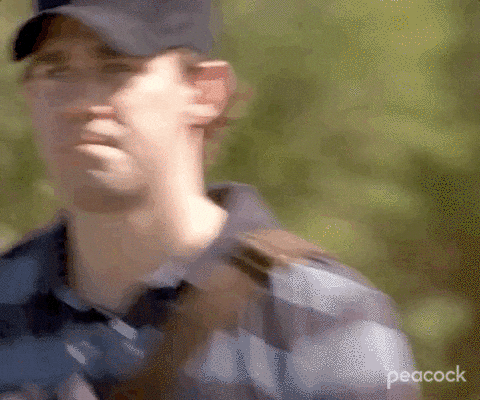 One of the biggest misconceptions out there is that eloping just has to be the two of you. 
Eloping doesn't always equal two people. 
You can invite a few family members and close friends to make your day special and still call it eloping!
The idea is simply to have an intimate wedding with the people that matter the most to you and enjoy the experience.
All of my elopements have been planned in just as much detail as my bigger wedding days. In fact, there is probably more attention paid to the details because couples tend to care more about a fully-customized experience!
Myth #5: Elopements are Shameful
Ughh, the fact that some people think that makes me cringe.
I mean, seriously? 
What is so shameful about wanting to create your dream experience on your dream day with your dream partner?
Absolutely nothing! Quite the opposite.
I find the whole experience magical. There is so much beauty in picking a remote and awe-inspiring place to declare your love. 
What's more, in a tranquil setting, you can truly let yourself be and completely open up to your honey. 
And that my friends, is brave!
Thinking about eloping?
To immortalize this amazing day and capture all the precious moments of this magical experience, make sure to spend time finding the right wedding photographer for you. They should listen to your needs, have extensive experience and guide you through the whole process. 
You might also be interested in reading this post about the Top 5 Most Frequently Asked Questions About Elopements.
And of course, if you don't know where to start, and need someone who has experience in elopements, I've got a whole page about how the elopement process works! If you have any other questions, get in touch! I am always keen for a chat 😉