You just got engaged! 
Whoohoo, Congratulations!!!!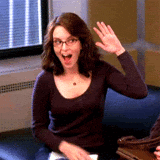 Now comes the next big question; how are you going to celebrate?
Should you organize a big ceremony and reception and invite everyone you've ever come across in your life?
Should you keep it simple and go to the courthouse?
Or should you elope? 
After all, elopements are becoming the next big thing when it comes to weddings.
But what would eloping mean for you? What are the pros and cons? How much does it cost? How to tell your family and friends?
To help you make a decision, we'll answer five of the most frequently asked questions about elopements. 
Let's do it!
#1: What are the Pros and Cons of Eloping?
This is by far the most common question my clients ask me. And I'll answer it honestly.
Pros:
Spend the day exactly the way you want to spend it.
Get married in your dream location.
Spend more quality time with your honey.
Elopements are easier on the wallet.
Avoid the 'bridemares''. Yep, eloping means you get to ditch the tight schedule, the seating charts, the bridesmaid issues, the awkward guest drama, the inappropriate toasts, etc.!
 Is it me, or were you also starting to have a headache reading this last point?
Cons:
Your wedding venue or preferred vendors might not be an option due to the low headcount/spend.
Your friends and family might feel excluded and be disappointed. But we'll elaborate on this later in the post 😉
Your magical day might feel a little bit underwhelming once the ceremony has passed.
You might miss some of your loved ones who couldn't attend due to the location or just because you hadn't originally planned to invite them.
#2: How Much Does an Elopement Cost?
Ha, literally the million-dollar question.
And the answer is; it depends on what you envision for your special day.
Ok, you want a real answer. Well, let's use some stats, shall we?
In 2021, the average cost of a wedding in the US is $22,500. And couples host on average 131 guests at their reception. 
Now, with an elopement, one of the main things you'd be cutting out is the number of guests. Think dropping your budget on invitations, favors, transportation, catering, and even a massive wedding cake! But you'd also be saving a lot on the venue. This explains why an elopement costs on average between $2,000 and $15,000. 
Yep, depending on the destination and the number of guests, it can turn out to be a lot cheaper.
#3: Is an Elopement Legally Binding?
And another million-dollar question!
Care to guess the answer?
Yes! It depends!
When it comes to marriage, whether in a traditional wedding or elopement format, legal requirements vary based on the city, the state, and even the country. So, the short answer is: do your research before choosing the location. We wouldn't want this tied knot to unravel after the ceremony because of legal formalities, would we?
If you're planning to elope somewhere in the states, you can browse the US marriage laws website.
#4: How to Decide on an Elopement Location?
Simple. Answer this question; if you could marry your boo anywhere in the world, where would it be?
Can't answer?
I'll try and help.
Before the whole COVID situation happened, the most popular places to elope were:
Bali, Indonesia
New York, USA
Paris, France
Las Vegas, Nevada
Yosemite National Park, USA
San Francisco, USA
Reykjavik, Iceland
Istanbul, Turkey
Seattle, USA
San Diego, USA
None of them your dream location? 
Really?
Well, the best way to decide on the location is to really focus on what your dream spot to get married has always been. A place you've always wanted to see, for instance. It could be an iconic place or an adventurous/outdoor spot. Or it could just be a nostalgic location that evokes something special to you or your family. 
Whatever floats your boat, really.
Ok, we'll give you some more pointers:
Pay attention to the weather and time of the year: I mean, yes, getting married in the Grand Canyon is an exciting and unique adventure… unless you're picking a day in the middle of summer with scorching temperature and horrendous traffic! Running make-up, sunburnt forehead, and flocks of tourists on the wedding pictures, anyone?

 
Accessibility: sure, you might want to get wedded in a remote location with your closest friends and relatives. But you should consider how easily accessible the spot will be for your guests. Especially if you're planning to invite aunt Doris or Grandma Maggie:)
Domestic or International wedding: This is pretty obvious, but that should help narrow down the destination 😉 Also, if you're anything like me, you might have a hard time deciding between eloping in the Bahamas or in Paris. And nope, you can't have them both!
#5: How to Tell Your Friends and Family That You Eloped?
This is actually something many couples planning to elope dread.
Well, don't.
And instead, express yourself and explain the reasons behind your choice.
If you're not planning to invite any guests to your ceremony, perhaps you could plan a small intimate pre-elopement party? 
Another idea could be to ask the people you love the most for their help in the planning process so they still feel included.
The most important thing to remember is that your happiness should come first. Yes, some people might be disappointed, but it doesn't mean that you have to adapt your plans to please them. They love you. They'll understand.
Don't Worry, Be Happy
In the same way organizing a traditional wedding has advantages and disadvantages, eloping comes with pros and cons. What you need to focus on when deciding on whether this is the right thing for you and your boo is what you really want. 
Do you want a stress-free/hassle-free wedding in a dreamy location with your partner? 
Would you rather have a big crowd attending your special day and celebrate with everyone in a venue near your town? 
Nothing is worth it if you aren't happy. 
So, whatever you decide, make sure to put your happiness first 😉
Questions About Elopements?
Do you have any other questions about elopements? I'll go into more detail and explain how the whole elopement process works here.
Since you read these questions about elopements, you might also be interested in reading about these common myths about elopements!